Kirk Racing 90-94 Mitsubishi Eclipse Roll Bar
 

The 4 point bar includes the main loop with a diagonal and horizontal brace and two rear legs. This bar can be made of a 1.75 x .120 DOM material or a 2 x .180 ERW this bar is SCCA legal through SOLO I. If you are doing other racing with the car, please let us know. Shipping to a commercial address or freight terminal is preferred. 

So you don't know how you'd like your bar to be made?  Well here is a bit of an explanation of your choices.  ERW is your first choice and it is the less strong bet also less expensive option.  It is not approved for as many organizations and requires a larger diameter tubing to have the same strength as DOM.  ERW stands for Electric Resistance Welded.  This is mild steel tubing that started as a sheet of steel which was rolled into tubing and welded. DOM stands for Drawn Over Mandrel and it is ERW tubing that has gone through additional processes that shape the tubing so that the walls are more uniform. This process makes the tubing stronger than the ERW.


This item has an approximate lead time of 3 weeks.  Please contact us with any questions.

 

 
 
Freight charges are set to $0 by default.  The actual price will be between $60 and $150.  You will be contacted with the exact shipping price to be paid upo the delivery of your purchase.
The bar and pallet are about 60 pounds.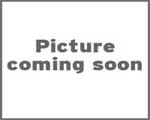 Overview
The first generation Mitsubishi Eclipse was sold as an entry to mid-level four-cylinder sports coupe. 4 trim levels were available: the bottom 3 were front wheel drive and the very top was all wheel drive. The top FWD and the AWD model were equipped with turbocharged engines. The car underwent small changes throughout its production; 1992–1994 models (1Gb) have newer sheetmetal and are easily noticeable from previous cars (1Ga). The most notable of these changes is that the 1Ga models have pop-up headlights.

Drivetrain
The basic driveline layout of the Eclipse is a transverse-mounted 4-cylinder Mitsubishi 4G37 or 4G63 engine situated on the left-hand side of the car driving an automatic or manual transmission on the right-hand side. AWD models have a different transmission which includes a limited-slip center differential and output shaft for a transfer case, which drives the rear differential (also available as limited-slip) and half-shafts. The 4G37 and 4G63 engines are both I4 gasoline engines. The 4G63 is created of an iron engine block and aluminum cylinder head and is equipped with balance shafts for smooth operation. The turbocharged version of the 4G63 (sometimes referred to as the 4G63T) is equipped with a lower compression ratio (7.8 vs. 9.0 in the naturally aspirated version) and oil squirters under the pistons in order to better deal with the stress and extra heat created by forced induction. There is also a difference between rear axle/rear ends on all wheel drive models. 1990 early 1992 cars have 3 bolts attaching the axle to the wheel hub. Late 1992 to 1994 have bigger diameter axles and attach to the hub with bigger, four-bolt axle cups.

Awards
The Eclipse Turbo was on Car and Driver magazine's Ten Best list for 1989-1992.

Trim levels
The Eclipse was available in 4 trim levels during its first-generation production run. AWD models were not accessible until halfway through the 1st model year.

* Eclipse GS DOHC: Upgraded FWD model equipped with a 135 hp (101 kW) naturally-aspirated 2.0 L 16-valve DOHC 4G63A non-turbocharged variant of the 4G63T engine**
* Eclipse GS Turbo: Top FWD model equipped with a 180-195 hp* turbocharged 2.0 L 16-valve DOHC 4G63T engine
* Eclipse: Base FWD model equipped with a 92 hp naturally-aspirated engine 1.8 L 8-valve SOHC 4G37 engine
* Eclipse GS: Upgraded FWD model with slightly more equipment

* Eclipse GSX: AWD model equipped with a 180-195 hp* turbocharged 2.0 L 16-valve DOHC 4G63T engine

* 1990 manual transmission turbocharged models were rated at 190 hp, whereas 1991 and later manual transmission turbo models were rated for 195 hp (145 kW). The automatic models were rated at 180 hp (130 kW) due to smaller fuel-injectors and turbocharger.
** 1990-1994 DSMs did not come with the 420A engine, which was not added until the 2nd generation.

These models differed greatly in drivetrains and available options, and included some variance in appearance, as higher trim lines added different front and rear fascia panels and surrounding trim, with the GSX model getting a notably different styling package than the others.
 
| | | |
| --- | --- | --- |
| Make | Model | Years |
| Mitsubishi | Eclipse | 1990 - 1994 |
Write a review
Your Name:Your Review:
Note:

HTML is not translated!
Rating:
Bad
Good
Enter the code in the box below: